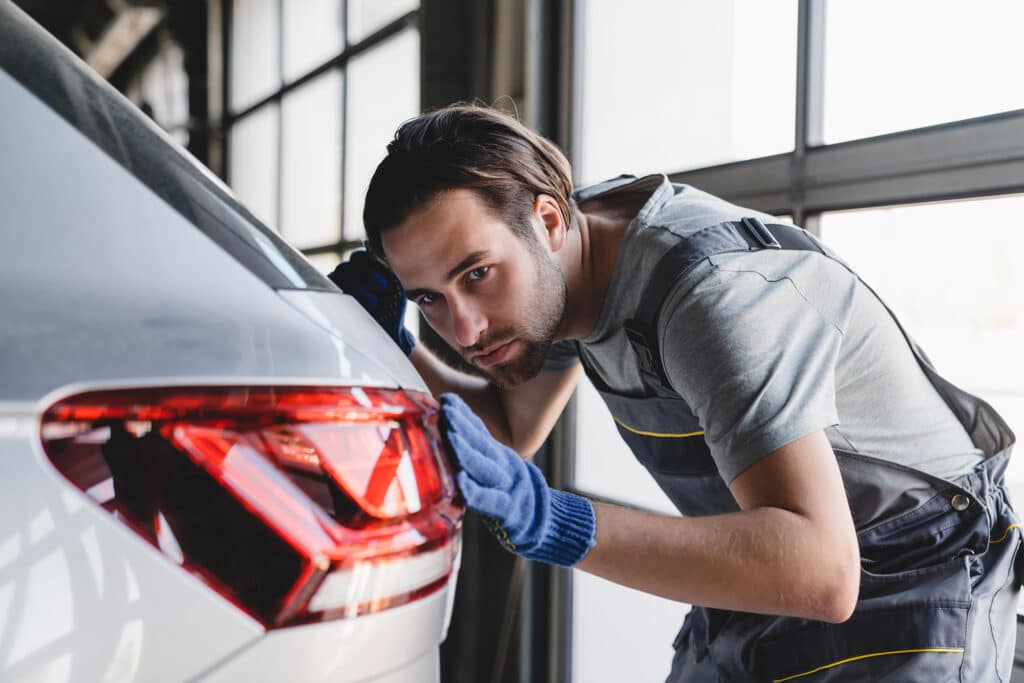 Common Causes of Car Paint Damage
Car paint damage is an issue that's caused by a variety of factors and can range from minor scratches to severe discoloration. Common causes include:
Accidents and collisions

Environmental factors (sun, rain, hail)

Scratches, dings, and vandalism

Oxidation and rust
Our Car Paint Repair Process
At Valley Collision, we understand how important your car's exterior appearance is to you, and we take pride in restoring it to its original beauty. We assess the extent of paint damage on your vehicle and create an individualized plan for repair. Our car paint repair process includes:
1
Preparation
The process starts with sanding and priming to prepare the damaged area for painting. This ensures that the new paint will adhere properly and last.
2
Painting
We then apply several coats of new paint. We paint match with high-quality paints to ensure consistency with the original color.
3
Finishing
The finished product includes buffing and adding layers of lacquer to achieve a professional, glossy finish. We ensure the repaired area blends seamlessly with the rest of the vehicle.
When Is It Safe to Wash or Wax Your Car After Painting?
It's crucial to wait before washing or waxing after car paint repair to ensure the newly applied paint cures properly. It's advisable to wait two weeks before washing your car with soap, and up to three months before waxing. Waiting long enough will help you preserve your car's fresh coat of paint.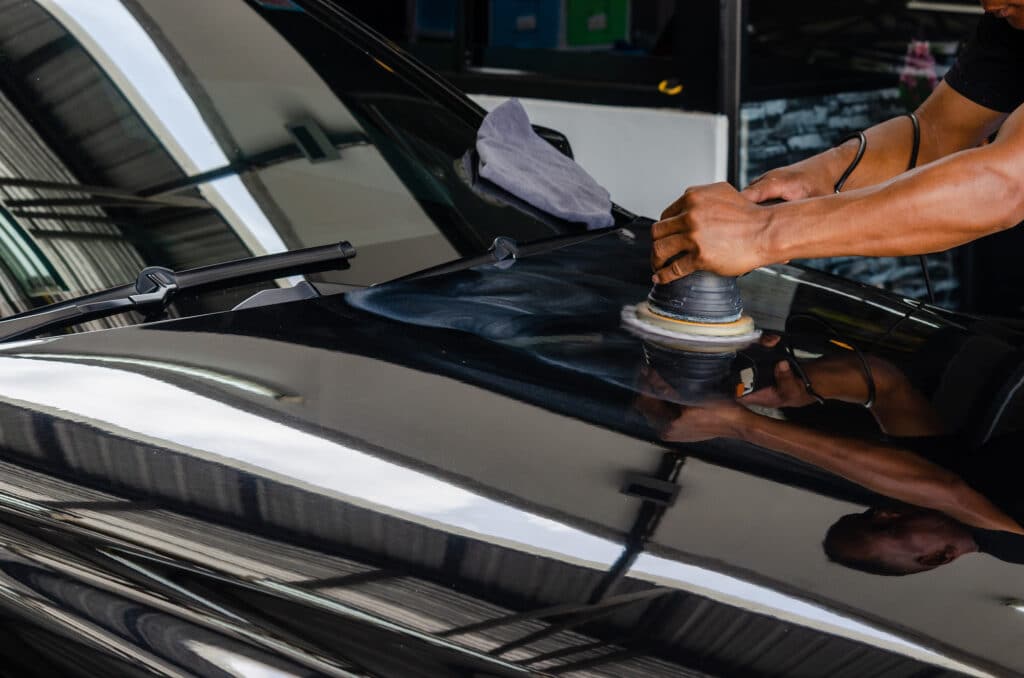 Why Choose Valley Collision?

We provide superior customer service and top-notch repairs, backed by our satisfaction guarantee. Here's why Valley Collision is a trusted source for car repair.
Computerized Paint Matching
At Valley Collision, our advanced computerized paint matching system ensures that the new paint perfectly matches the original factory specifications to maintain your car's pristine and authentic look.
I-CAR Gold Class certification
Our technicians have achieved I-CAR Gold Class certification, which is one of the highest recognitions in the collision repair industry. We have the knowledge and skill to perform even the most complicated car paint repairs.
State-of-the-Art Paint Facilities
Our climate-controlled facilities and technicians are equipped with the best technology to create a perfect finish and long-lasting results. Not only do we have quality designs and paints, but our products are environmentally friendly.
Locally Owned and Operated
Valley Collision is not just a repair shop; it's a community rooted in the appreciation for vehicles and a commitment to restoring their beauty. Our locally-owned enterprise offers expert knowledge to deliver unmatched customer satisfaction.